Mikka Blank – Interzone Reaktor ALBUM OUT NOW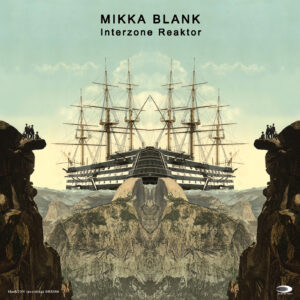 BRR006W 14track download (3 bonustracks and 21page digital booklet)


€ 8.00Add to cart


BRR006C limited edition CD with 4 page booklet
*SOLD OUT*
BRR006 11track download (available at iTunes, Amazon MP3, eMusic, etc)
https://itunes.apple.com/at/album/interzone-reaktor/id906516264
"Interzone Reaktor" is the solo-debut-album by Michael Lachsteiner alias Mikka Blank – music marketeer, event-host, DJ, journalist and producer. Deliberately produced far from hypes and trends, the 11 tracks dive deep into the regions of late 1980ies and early 1990ies electronica. Four years in the making, the full album is a cinemascopic and atmoshpheric adventure featuring the guests Sanna-Pirita, Max Aichinger and Peter Görgl, the wonderful art has been done by Klaus Pichler, the videos by Ian Slade, Mikka Blank himself and the mysterious Dr. Kackvogel, the great mastering-job by Flo Waitzbauer. Now please enjoy!

Über Mikka Blanks Interzone Reaktor von Paul Poet:
(sorry, there is only a german version of this wonderful text available at the moment)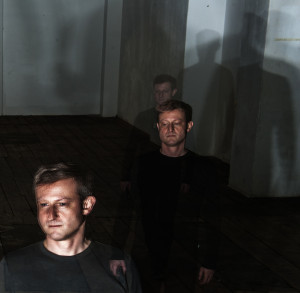 Sind wir allseitig gentrifizierte elektronische Schafe? Ist Detroit eine Erfindung neoliberaler Außerirdischer? Wenn jeglicher kultureller menschlicher Fortschritt überhaupt noch möglich ist, was ist sein Herzschlag, sein Beat? Einzig richtige Antwort: Keine Ahnung! Was die umfassende digitale Verfügbarkeit von Informationen, Musik, Film und anderen Eindruckswaren definitiv gebracht hat, ist eine allgemeine Übersättigung. Der Überdosis Polit-Verdrossenheit folgt die Überdosis Kultur-Verdrossenheit. Was aber ist das Gegengift? Wie soll man nun noch Musik machen, die was weiter bewegen will und soll? Hier wieder eine einzig mögliche Antwort: Aus blanker obsessiver Liebe. Wenn Vision und Fortschritt unerhörbar sind, muss man in seine Leidenschaften tauchen können. MIKKA BLANK, das schnoddrig nordische Alias von Michael Lachsteiner, steht für diesen bestechend wahrhaftigen Herzpoch-Rhythmus.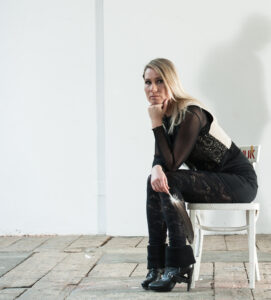 Sein über vier Jahre gereiftes Debut-Monster ist ein brandneu retro-ides Wunderland, als würde Aphex Twin gerade erst seine ersten Hüpf-Delphine aus den Bass-Boxen pressen, als würden Autechre und Orb auf Ecstasy pinke Flauschewölkchen jagen. 1985 – 1992 is gone, but not forgotten. Industrial. Acid House. Electronica. IDM. Listening-Techno. Ein Beserlschnalzen Kraut-Rock als Dreingabe hier. Ein Bussi-Stückchen an verhallter New Wave-Tristesse Marke Cure dort. Und immer wieder als Nukleus im klingenden Weltenrund der Roland SH1000-Synthesizer, der damals schon MIKKAs Teenager-Kinderzimmer mit Träumen ferner kunterbunter Rave-Tanzflächen erfüllte. Mittlerweile ist klein MIKKA ein gereifter Szene-Mann, betreibt mit BLANKTON seit über einer Dekade eine der umtriebigsten Independent-Plattformen der österreichischen Musik-Szene. Seit April 2013 ist BLANKTON auch als Label aktiv. 2004 gründete er mit Buddy FLO WAITZBAUER aka MR. SUPERSULTAN die KUNG FU DIVAS, feuchtfröhlicher Electroclash-Pop, in dem sich schon der Nach-Mitternachts-Tango des intelligenten Nineties-Rave breit machte. Auf dem Langdebut von MIKKA BLANK kriegt er nun die volle, satte, mit 3D und Sensurround knallvolle Breitwand dazu. Es ist wie die zündende Rekreation einer Ära, die so wahrscheinlich nie Wirklichkeit war.
Ein Disneyland der Wunschträume aus immerschönen Sequencer-Lines und gurrenden Vocoder-Wäldern, lüsternem Ethno-Trance (vor allem dank der zweimaligen Gaststimme der finnischen Intuitivsängerin SANNA-PIRITA) und treuherzig tänzelndem Post-Industrial-Schöngeist. Die Drogen hat man zu Hause gelassen, die hört man nur mehr. Und der Airbag mutiert gleich zur kompletten Tanzhalle. Nachgeborene elektronische Acts wie BOARDS OF CANADA, MONOLAKE oder vom Rock angenähert auch KREIDLER haben längst bewiesen dass die Rekonstruktion einer Klang-Ära hochintelligent, schwungvoll und mit Hoppla Hurra auch innovativ sein kann. MIKKA BLANK erklimmt mit seinem Debut-Longplayer INTERZONE REACTOR (nach Remixes und den ersten EPs DOGON DIP TANK (2011) und BACK TO MALI (2013)) dasselbe Plateau, dieselbe Schlagrichtung, dieselbe schwungvolle Intensität, die jenseits jeder Zeitrechnung steht. Garantiert frei von Dubstep-Bling, Skrillex-Tröten und Crystal Meth-Gepansche. Die Geschichte ist stehen geblieben, meine Damen und Herren. Wir tanzen weiter. After Hours, the message always is love!
Mehr Infos: bureau@blankton.org