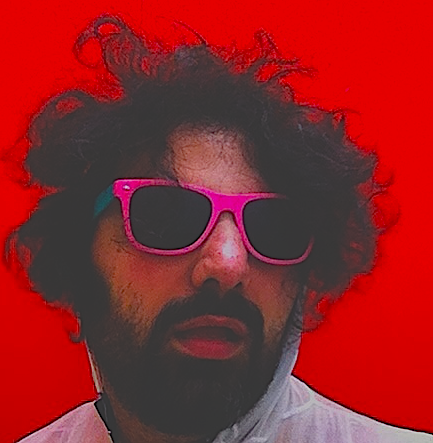 Cay Taylan started his career as a dj 1992, releasing his first tracks in 2001.
Starting off with dZihan&Kamien`s famous Viennese Indie label "Couch Records, as well as Universal Jazz Austria, Cay released various 12inch records followed by his album "Su" in 2004. He remixed James Brown, Madita, Uko, S.O.D.A., Orient Expression, Dublex Inc., Eastenders, Doctor Jazz Universal Remedy, Zeb and many more. Cay Taylan does not, under no circumstances, accept any musical boarders. His musical influences and background range from Stevie Wonder to Carl Craig, from dub to techno, from east to west and from the past to the future. Cay Taylan plays all over the world and has been to London, Amsterdam, Istanbul, New York, Hamburg, Zurich, Zagreb… 
Because of his huge diversity of genre and his amazing collection of vinyls and cds, Cay Taylan enjoys to play in different kinds of clubs and locations, small jazz clubs, big party-floors, underground dub-clubs and so on.
Even as a small boy he always wanted to sit in the front seat of the car. Not to drive but to operate the stereo radio. His first step toward becoming a dj was making tapes for the family car, but his parents' musical interests had to be considered alongside his urge to discover. Cay's uncle let him into his record collection early on. There he discovered Michael Jackson, Ofra Haza, Stevie Wonder, and other wonderful vinyl treasures. His father, in love with music then and now, raised him on anatolian music from Pir Sultan Abdal, Zülfü Livaneli and others.
He grew up torn between these two musical worlds, but instead of deciding on one, he embraced them both. His first self-bought cd was a Dr. Alban album, his first instrument was a Casio keyboard and his Walkman was always on his side; the next important revolution in his life was hiphop a´la De La Soul, now wearing hooded sweatshirts and monster jeans…and his Walkman. His hair evolved through various styles, the clothes got flashy and sketchy, and the music collection grew and grew.
The uncle who introduced Cay to vinyl also opened the door to paradise. The door to discotheque. In his uncle's club, Cay was allowed to play music to the public for the first time. The word 'dj' became, and remained, an integral part of his life. And he discovered House music. Armand van Helden, Masters at Work and Todd Terry produced and remixed the records, Cay collected them. Along the way, Klaus Schulze, Josh Wink, Deutscher Techno, Reggea, The Wu Tang Clan, Latin American music, Afrobeat, Jobim, Jazz, Reel 2 Real, Howie B, Osunlade, Timbaland, Motown, Pop, illegal raves, The Prodigy, and a number of rock bands all left their impressions and helped to form his musical conscience.
In 1998, he engineered his first production, a solo track called WASSER ("water" in German), on a pc. In 2004, he released his debut album "Su" ("water" in Turkish) on Couch Records and received widespread acclaim for his savvy combination of various styles. A handful of singles, including remixes by likewise acclaimed artists, followed and gained him even more popularity among dancers and listeners. Over the last decade he focussed on his work as a school teacher and DJ but also found the time to release a remix now and then. But in 2017 he found inspiration for some new original material and now let's see what's to come.
Discography:
POP 12" (2005) [including Dublex Inc. & Senor Buzz Remixes]
SU 2LP/CD/Download (2004)
Beijo 12″ (2004) [including dZihan&kamien Remix]
8 Hands On Senor Buzz [12″ RemixEP] (2003)
The Rebirth Of Senor Buzz [12″ EP]  (2002)
Love:Green [12″ EP] (2001)
Productions:
"snaketrip" dienz zithered & cay taylan – released on "dienz zithered" (2005)
"dijital sunshine" blockwerk vs. cay taylan – released on fm4 soundselection #13 (2005)
"Hasret Gider" Cay Taylan – released on "7 PORTRAITS" by GO BLOW (2003)
"Cheshmash" Cafe Drechsler & Cay Taylan – released on "CAFE DRECHSLER" by CAFE  DRECHSLER
"Gute Nacht" F-chen with Cay Taylan – released "FAVOURITE BAR COMPILATION" (2002)
Remixes:
"phantom island" mikka blank (blankTON recordings)
"camaro" mikka blank & shannah (blankTON recordings)
"call me super bad" james brown [couchrecords]
"extra" Hans Im Glück [couchrecords]
"love call" s.o.d.a.
"planet janet" UKO [uko.fm]
"curisosity" Sinan Mercenk & Pat Appleton [idee deluxe rec.]
"Tsiftelelli" The Philharmonics [universal]
"hell in a Handbag" Dublex Inc. [infracom]
"mood" madita [couchrecords]
"hai cu totii" eastenders [poets club rec]
"dera sor" orient expressions [doublemoon]
"arrab" sabrine el hosammy [EMI Arabia]
"between us" doctor jazz' s universal remedy [doctor jazz]
"point of focus" the seeed organization [balanced]
"the way you feel inside" sultans of swing [top10records]
"breath" koutaroua a. [pioneer japan]
"Brand New Day" Mai Kuraki [Giza Japan]
"Saitankioride" Miho Komatsu [Giza Japan]
"Ach, wre ich ein Zug,…" Digital Jockey [Poets Club Rec]
"Ellysium" Digital Jockey [Poets Club Rec]
"grafi al cuore" mondo candido
"knock knock" feel good productions [green queen music]
"felakesh" zeb [wonderwheel recordings]
http://soundcloud.com/caytaylan
http://itunes.apple.com/us/artist/cay-taylan/id79143743