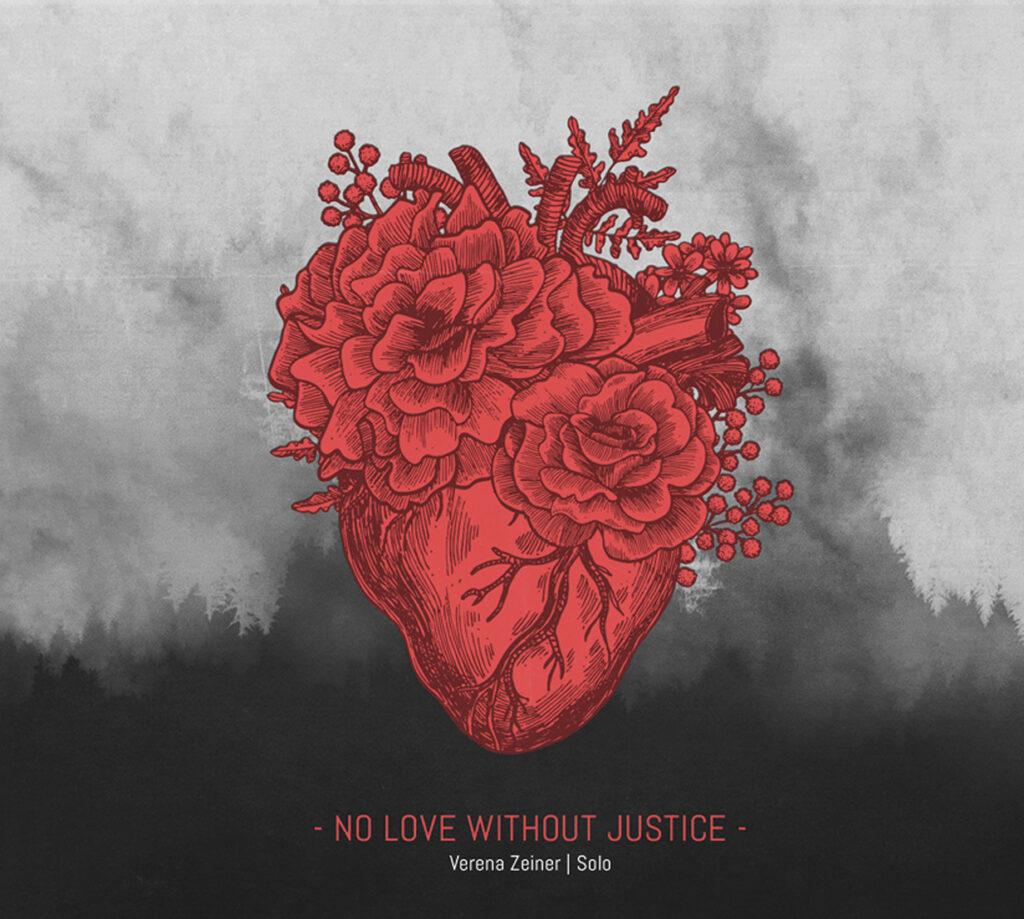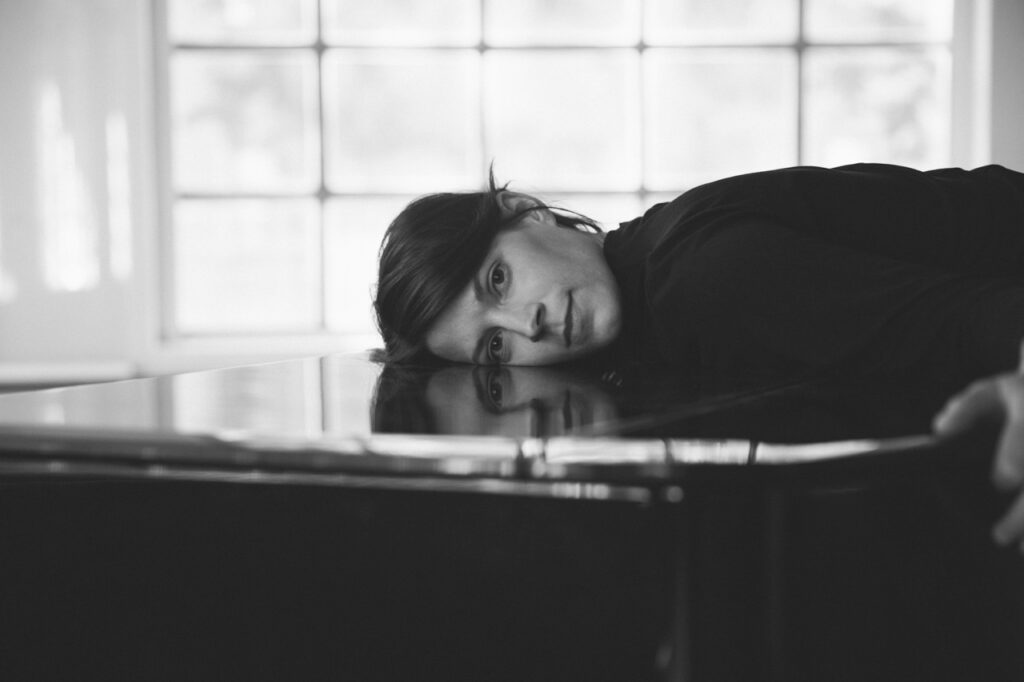 Verena Zeiner ist Pianistin, Komponistin und Rhythmikerin. Ihre Studien in Jazzklavier, Real Time Composition und Musik- und Bewegungspädagogik/Rhythmik absolvierte sie in Wien, Brüssel, New York und Tel Aviv. Improvisation steht im Mittelpunkt ihres künstlerischen Schaffens, wobei die Auseinandersetzung mit Bewegung und Körperarbeit eng mit der Entstehung ihrer Musik verbunden ist. Sie leitet eigene Ensembles für die sie auch komponiert, spielt in unterschiedlichen Formationen aus den Bereichen Jazz und improvisierter Musik, arbeitet mit Tänzer*innen, ist Gründerin der Plattform Fraufeld, die sich dem Sichtbarmachen von Frauen in der improvisierten Musik widmet, unterrichtet Instrumentalimprovisation an der Universität für Musik und darstellende Kunst Wien und gibt Workshops in den Bereichen Rhythmik (Musik- und Bewegungspädagogik) und Improvisation für diverse Zielgruppen im In- und Ausland.
Auf ihrem zweiten Solo-Album "No Love Without Justice" gewährt Verena Zeiner einen außergewöhnlich intimen Einblick: Sie erzählt von den Möglichkeiten und Unmöglichkeiten der Liebe, pur am Klavier und in Interaktion mit live kreierten elektronischen Klangelementen.
Man hört eine Frau die ein sicheres Gespür für die Fäden in ihren Händen hat und sich auf die Essenz ihrer Erfahrungen fokussiert.
Man hört eine Frau die gelernt hat auszuwählen wohin sie ihre Energien lenkt.
Man hört eine Frau die verstanden hat ihrer Intuition zu vertrauen.
Einer Künstlerin so nah zu sein wie in diesem Solo-Programm ist eine seltene Gelegenheit.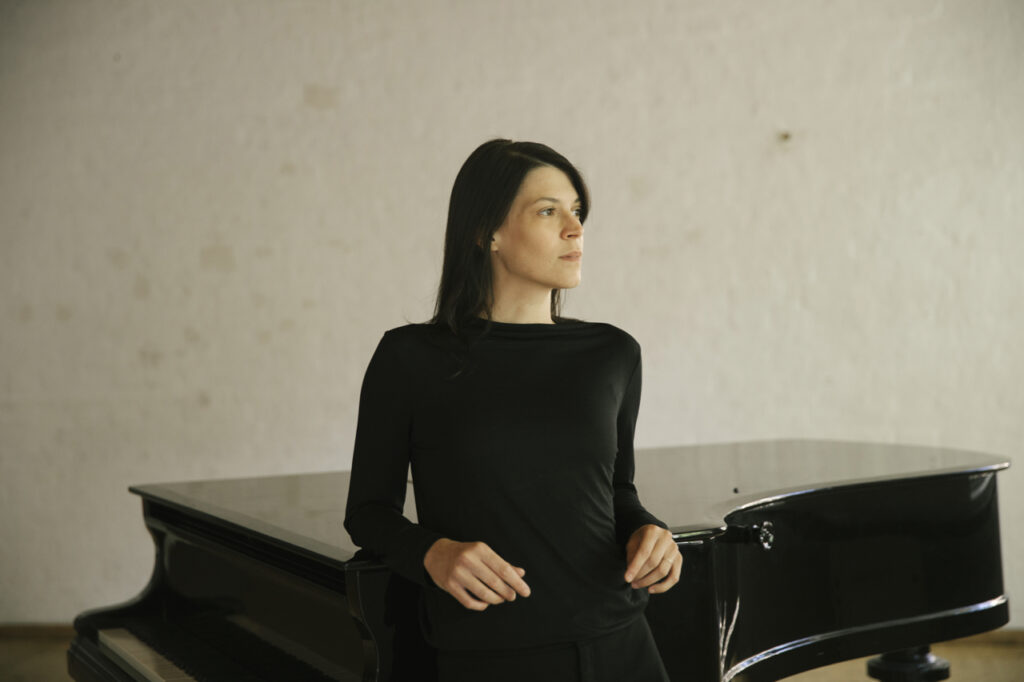 Verena Zeiner über "No Love… ":

"Die Solo-Arbeit bringt unvermeidbar eine Auseinandersetzung mit sehr persönlichen Lebensthemen mit sich. Im Entstehungsprozess dieses Albums habe ich sie immer wieder im Spiegel von Werken verschiedener Schriftstellerinnen betrachtet. Zwei davon sind auch Namensgeberinnen von Stücken geworden: Emily Dickinson mit ihrem Gedicht "It's All I Have To Bring Today" und besonders bell hooks, die den Titel des Albums "No Love Without Justice" inspiriert hat."

"Wenn ich solo aufnehme fühlt sich das an, als ob ich mich selbst seziere und Teil für Teil von mir unter ein Mikroskop lege. Dort wird dann alles sichtbar. So wie es ist. Und es ist immer wieder ein Abenteuer was alles zum Vorschein kommt.
"Dieses Album hat sich von selbst entwickelt. Ich habe nur versucht, mich dem möglichst wenig in den Weg zu stellen und aufmerksam zu sein, wenn der nächste Schritt spürbar wird. Das ging bis zur Entstehung und Auswahl der Stücke des Albums: vier von sieben sind als Echtzeit-Kompositionen im Aufnahmeprozess entstanden."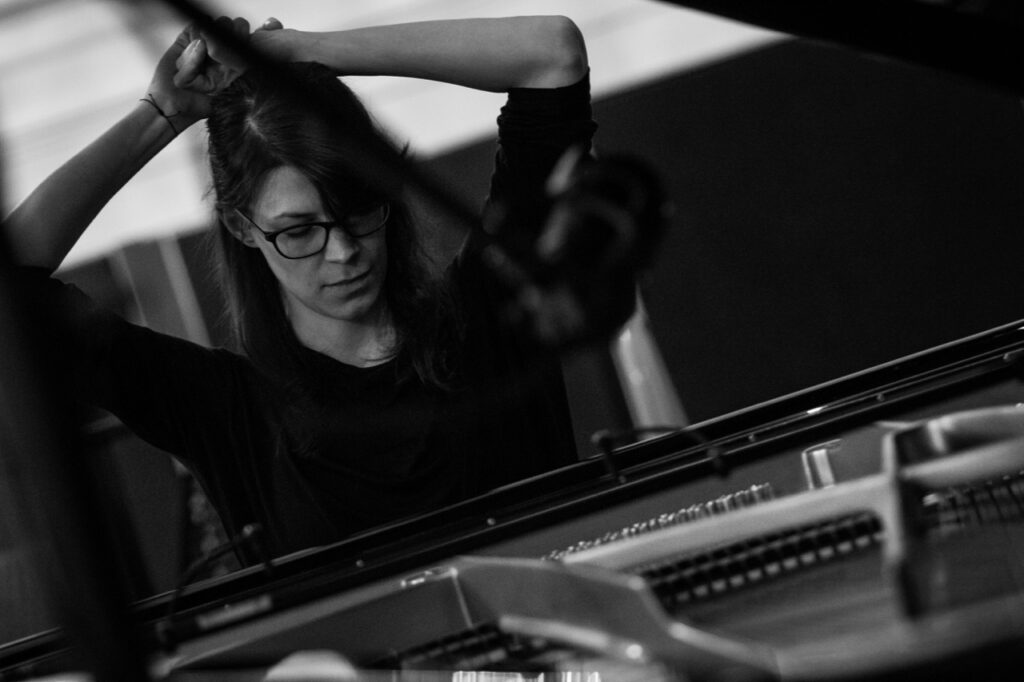 Für die Entwicklung des neuen Albums hat sich Verena Zeiner mit der kanadischen Produzentin, Sängerin und Pianistin Caitlin Smith sowie dem Wiener Tonmeister Markus Wallner (Aufnahme) und dem israelischen Musiker Ziv Ravitz (Mix und Mastering) drei Herausragende ihres Handwerks an Bord geholt.
Das Ergebnis dieses Zusammenspiels wird am 14. Februar 2020 um 19:30 im Wiener RadioKulturhaus präsentiert: https://radiokulturhaus.orf.at/artikel/665116/Verena-Zeiner-Albumpraesentation
Der Event auf Facebook: https://www.facebook.com/events/471597407117403/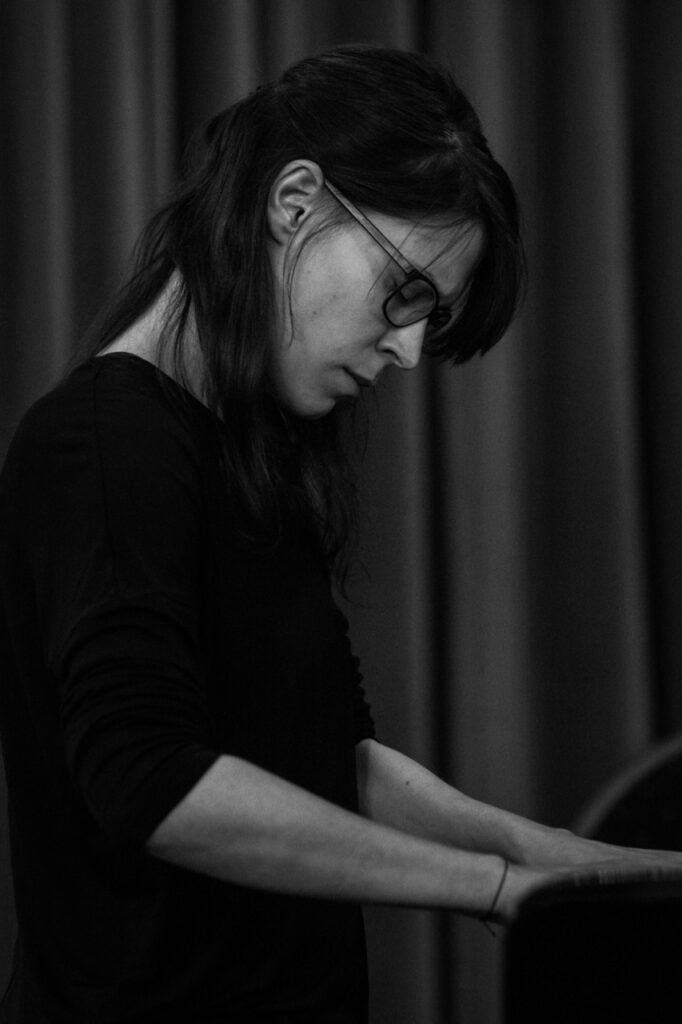 Caitlin Smith über das Album: "The best art expresses deeply personal sentiments in a universal language. "No Love Without Justice" does just that: born out of a process of intense personal exploration, Verena harnesses the piano to convey an emotional atmosphere that feels very timely. With an unflinching gaze, she examines aggression, power, anger, and love in her compositions. This album is the work of a truly formidable woman, pianist, and artist."
Diederik Wissels, niederländisch/belgischer Panist: "To me there is nothing more valuable than to be invited on a journey by an artist that has found his or her own voice. Especially when it concerns a beautiful journey like the one Verena Zeiner invites the listener to join where sensitivity and beauty are crafted into art."
"No Love Without Justice" erscheint am 14.Februar 2020 auf arooo.records/Fraufeld
Info: www.verenazeiner.at
Pressekontakt:
blankTON communications
Michael Lachsteiner
ml@blankton.org
+4369914507370