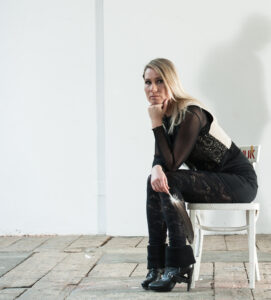 Sanna-Pirita of Finland is an outstanding vocal talent with a very unique skill – she practices intuitive singing, a method where the artist refrains from any language and forms and developes a new while putting her mind to a song. Often described as shamanic practice and mind-altering, this way of singing is an ancient way of "speaking in tongues", a method from which all language originally derives from.
Sanna-Pirita has travelled the world for years and finally found her home in Vienna, Austria and describes her music as "The language I use in my music, is the language of heart, the language of emotion. The beautiful aspect in it is that we don't have to understand this language with our rational minds. We understand the song as we feel it and perceive its true essence instinctively, the vibration that lies within this language. As we all are connected on this planet, if you believe it or not, this music is universal of its kind" With her primary project, the "electric MANTRA", she regularly performs all over Europe and creates and performs her conscious music, working the energy of every performance towards ever greater levels of sheer being and, yes, love.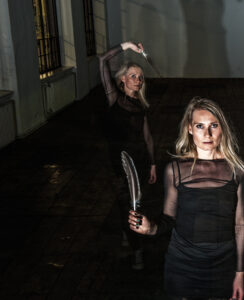 Sanna-Pirita's work can also be understood as a blazing plea and an extremely accurate demonstration and encouragement to the simplest and sometimes most difficult way to happiness – be yourself, no matter what. She concludes: "There is no greater freedom than the freedom of being what you are, and there is no greater love than the love you give yourself as you become one with your essence, the "what" you are. If you reach this point, your self will be in harmony with everything and you will shine upon your environment."
Her collaboration with Mikka Blank marks the beginning of a new, even more experimental project, also on an even wider scale – both artists are joined by João Gomes aka TURISTA from Portugal for a remix of their first song "Argos" as well as Damien Richard, who created a fascinating photo-series breathing the spirit of the original song. Finally, Ian Slade, a new artist working on experimental short films and hailing from Bristol, UK, created a stunning and very intriguing videoclip.
www.facebook.com/sannapiritamusic