Derrick Hodge – Color Of Noize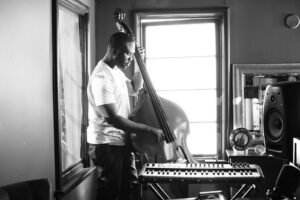 To be frank, we didn't know who Derrick Hodge was until someone pointed out "Color Of Noize" to us. But better late than never, especially when it comes to this hot and creative brew that is already his 3rd solo album.  Derrick Hodge is an all-star all-rounder. A bass player, band-leader, composer, arranger, and multi-instrumentalist and obviously so versatile that any attempt to categorise him is rendered more or less futile. In addition to Grammy-winning collaborations with Robert Glasper, Terence Blanchard, and Common, Hodge has worked on film scores for Spike Lee and brought his subversive concepts to orchestras in Atlanta, Chicago, and Washington D.C..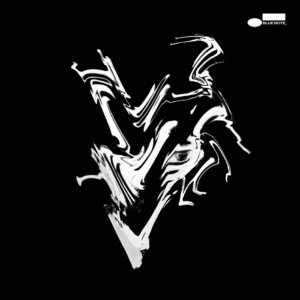 Hodge belongs to the new generation of musicians who carry the torch of the Blue Note Records Label further on, under the cautious guide of its boss, Don Was, who also co-produced this album. "Color … " is a steaming hot brew of acoustics and electronics, of jazz and hiphop, of old influences and new ideas, of samples and sounds and concepts that surely won't get old too soon. It's also Hodges' 1st album to use a live band throughout with Jahari Stampley and Michael Aaberg on keys, Mike Mitchell and Justin Tyson on drums, DJ Jahi Sundance on turntables, and Hodge supplying bass, keys, guitar, and voice. This is contemporary jazz simply just done right, so please enjoy.