GoGo Penguin – Man Made Object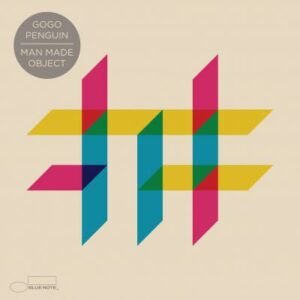 from the Blue Note Records press release:
GoGo Penguin is the UK trio of drummer Rob Turner, double bassist Nick Blacka and pianist Chris Illingworth. Their trademark mash-up of minimalist piano themes, deeply propulsive bass lines and electronica-inspired drums has seen their 2014 album v2.0 shortlisted for the Mercury Prize and fuelled their exhilarating live shows from their hometown of Manchester to Montreal and Paris to London. Drawing on a heady brew of influences from Brian Eno, John Cage, Massive Attack and Aphex Twin, GoGo Penguin has created a brave new sound that is wholly their own.
In the midst of all this GoGo Penguin has signed with iconic jazz label Blue Note Records and are set to release their label debut Man Made Object on February 5, 2016. Man Made Object is the sound of a band confidently pursuing their own path. "The title is partly inspired by my fascination with ideas of robotics, transhumanism and human augmentation," says pianist Illingworth, a statement that begs for elaboration. "We're recreating electronic music on acoustic instruments. It's like a man-made object that has become humanized and it seemed like a good album title, one that also means something different to each of us, and hopefully to each listener."
Indeed, although they're predominately an acoustic piano trio, GoGo Penguin's music draws from many areas of contemporary electronic music, one where you can hear arcade game bleeps, glitchy breakbeats, hypnotic Aphex-style melodies, grinding bass lines and a rumbling low-end. It has been described as "acoustic electronica", a term which perfectly sums up their modus operandi. "Many of the songs on this album started out as electronic compositions that I made on sequencing software like Logic or Ableton," says drummer Turner. "I'll then play it to the band and we'll find ways of replicating it acoustically."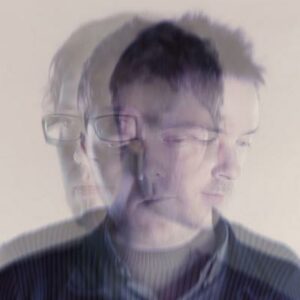 And apart from the surprisingly accurate press release, i can only add that, knowing that there's nothing more tricky than simplicity, that what this trio creates with only limited instrumentation, is astounding. I feel a bit reminded of bands like Red Snapper, who gathered a jazz-band to play groovy breakbeats or Elektro Guzzi, a rock band that plays techno. What Go Go Penguin exactly does refrains from rigid categorisation and that is of course always interesting. Can it be labeled as jazz or just groove? Freestyle, cinematic soundscapes, chamber music for headz? It all doesn't make sense – what you get is what you see: a piano, a bass, a drumkit,  that's it and nothing more is needed. And above all, "Man Made Object" is not only exciting as an experiment – which actually works out very well – but also as a piece of art with huge entertaining value. Contemplative, yet brisk, sublte but also quite athletic, beats and tones whirl and bang light-footed, but never weightless, through inventive soundscapes creating the perfect soundtrack for a movie not yet made. This album definitely stands out – in the best sense. I hope i'll catch a live gig by GoGo Penguin any time soon.
P.S. 29th jan: sometimes wishes come true quite fast – GoGo Penguin will be playing the Vienna Jazz Fest this year! Have a look: http://www.viennajazz.org/2016/07/06/gogo-penguin/