Kate Tempest – Let Them Eat Chaos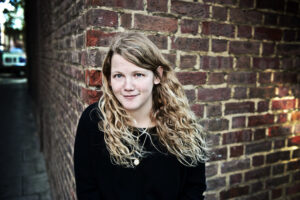 Spoken word artist, poet, playwright, political activist – the broad variety of Kate Tempest' works range among the most influential artistic works reaching a wider european audience these days. Born in London in 1985 she performed at slam poetry and open mic nights from an early age on and soon gained a lot of popularity and attention. And although slam poetry might be seen as a insignificant playground for frustated teenagers and art students, the sheer substantial force of her works and her performance let Tempests work stand out from her mumbling peers like the Burj Khalifa among clay huts. Already showered with awards (Ted Hughes Prize, Mercuy Award Shortlist, Soundcheck Award, Poetry Society UK), she now releases her second album after the highly acclaimed "Everybody Down" from 2015. The Guardian accurately describes the new album: "(…) a 48-minute long hip-hop-influenced performance poem about the alienated lives of the residents of one south London street, set to a variety of post-dubstep bass music. It opens with an invocation of Mother Earth and ends with a plea for humanity to, as Primal Scream once had it, come together as one. In between, it variously takes aim at capitalism, gentrification, celebrity culture, political corruption and global warming (…). Tempest claims her influences would consist of Samuel Beckett, James Joyce, W B Yeats, William Blake, W H Auden and Wu-Tang Clan which could explain why so many people are completely taken by her work that usually wouldn't give a flying rats ass about spoken word of slam poetry.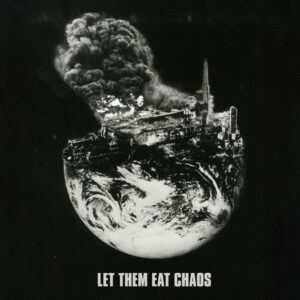 It's not exactly a new style, we've seen mighty spoken-word-with-music artists all over the place in the last 50 years, think Gil Scott Heron, Last Poets, Saul Williams, Jim Morrison and Henry Rollins occasionally and lots more, but the strong influence of hiphop, electro and dubstep, her intriguing crafts(wo)manship as a writer and her strong themes, all of them stated with authenticity and delivered with severe verve make her work a substantial and outstanding piece of work with eminent gravity. So maybe, in a few years, there's another nobel prize for a semi-beatnik waiting to be collected.