Marcus Strickland Twi-Life – People Of The Sun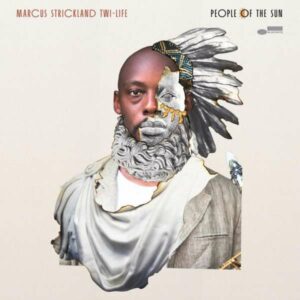 And yet another new release by the legendary Blue Note Records Label occupies our office hifi – this time it's "People Of The Sun" by Marcus Strickland. Together with his band Twi-Life he channels Sun Ra, Pharoah Sandes and Gang Starr at the same time. And more.
"I was no longer concerned about what is or isn't jazz. I got rid of those barriers and was like, 'Well, who the fuck am I?' That's when I started on this path. I'm thinking about where we came from, and how that clashes and goes hand in hand with what we've created here as Black Americans." he states in the press release for this fantastic, versatile album. It's busy, but laid back, sometimes recalling The Last Poets and even Gil Scott-Heron, eclectic, but also focused and homogeneous. West Africa meets America on this thrilling, entertaining and beautiful album that easily crosses boundaries and always keeps an underlying depth that seemingly goes for miles and miles. Soulful, funky, offbeat, intricate and full of love – that's "People Of The Sun". So please enjoy!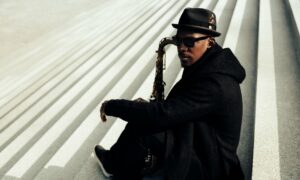 Recommended further reading: the very extensive press release by Blue Note Records:
http://www.bluenote.com/spotlight/marcus-strickland-traces-the-african-diaspora