Max Richter – Songs From Before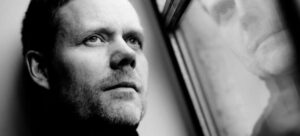 This may be a quite unusual choice for the album of the month in this forum or to be included in the blankTON.abo but we are very sure that, as sophisticated as our audience usually is, this choice will be met with satisfied nods from all over the place. For those unfamiliar with Max Richters work, he is one of the most celebrated contemporary composers in the field of modern classical music with a wide range of influences ranging from punk to electronic music. He released seven albums under his own name, composed music for films (Waltz With Bashir, Shutter Island, Prometheus and many more), for various stage works, performances and installations. "Songs From Before" is his third album and a timeless piece of work, now being re-released via Deutsche Grammophon (featuring a bonus track) as it had been flying a bit under the radar in its first incarnation via Fat Cat in 2006. At the core of "Songs …" there are five pieces of text by Haruki Murakami read by Robert Wyatt, framed by a gentle and minimalistic instrumentation of violins, cello, piano and electronics.
Pitchfork declared it as "A stunning manifesto" and David Bowie himself said: "Has the power to produce tears … I find it hard not to contribute a vocal when the fancy takes me." But let's hear it from Max Richter himself, as he elaborates the re-release on his Facebook-page:
"(…) I've always felt that Songs From Before got a little lost in its wake. (…) Robert Wyatt's readings of the Murakami texts are so delicate, they blow me away. I wrote the pieces to comment on the history of music that I loved so much – buried in it are atoms of songs from 5 to 500 years old, and working with Robert was one of the highlights of my creative life. David Bowie's reaction to it another highlight – I had spent my entire youth immersed in his genius. I am so pleased that Deutsche Grammophon are re-releasing the album, at last it can see the light of day.(…)".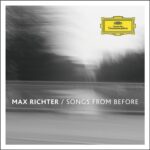 With all the potential to be a modern classic, we are sure that it will be a substantial addition to any record collection and will provide long lasting and considerable enhancement of the dedicated listeners horizon. Please immerse yourself and enjoy. We did and we still do.
Yours sincerely,
Mikka