Melissa maHoney – In Spirals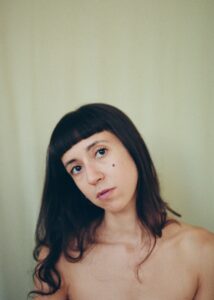 Melissa maHoney is a young artist from Vienna presenting her album debut with "In Spirals" and from the first few sound we heard, we were immediately hooked . Not only by her captivating voice, but also her by versatile and atmospheric music, her intriguing lyrics and of course, her songs.
Calming and enchanting, her music is soothing the soul and unobtrusively inviting the listener to take a deep dive into her very own musical cosmos.
"At the beginning of 2020 I received an inquiry from the Planetarium Vienna. This project should be a very special one. For days I locked myself in the rehearsal room and worked out completely new songs with the loop station, which enabled me for the first time to create complex and at the same time very personal musical structures, completely autonomously on stage. Carried by a wave of inspiration that began with the Planetarium concerts, I now present my debut album of the same name, In Spirals," Melissa maHoney explains the genesis of the album, "The spiral shape, which for me symbolizes the circular dynamics of life and the infinity of the universe – the feeling of vastness and connectedness – has been with me for a long time. The title In Spirals combines this inner attitude with the form of the songs and the spiral phenomena in space."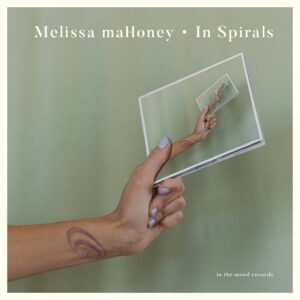 The CD-edition of "In Spirals" comes as a limited edition autographed by Melissa maHoney and complete with a wonderful book including lyrics and liner notes as well as the enigmatic and beautiful artwork by collage-artist Sharon Arik Karandi.
"In Spirals" is a wonderful experience, full of space explorations, be it inner or outer spaces.
Find out more about Melissa maHoney on her website: www.mahoneymusique.com