Nicole Jaey & Harry Jen – JAEYN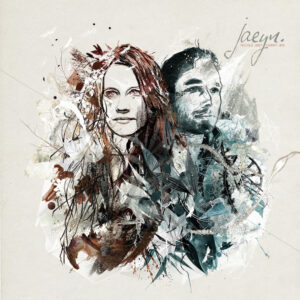 When i first heard "Gentle Shiver" from Nicole Jaeys debut release "First Take" i was immediately hooked up. Having listened to a lot of stuff from the likes of Maya Janes Coles and Kate Simko by then and contemplating this new kind of (female) artist, who produces everything herself plus provides intriguing vocals, hit me in the right spot. But what absolutely did it for me with the tracks from "First Take" was that it was one of the most modern collection of tracks i had heard in some time, blending soulful, ethereal pop with a very characterstic and individual take on contemporary electronics. On a canvas of atmospheric house with a cool and breezy, but still bass-heay foundation, the voice oscillated over and under and inbetween the music, sometimes a seamless entanglement, sometimes a transparent structure like glass plates softly moving apart and together again. I also found the playfulness of the various parts of the arrangements fascinating – multiplication and various distortions of different additional bits of vocals and altogether a multilayered, yet accessible blend of influences ranging from house to electronics to dubstep and trap.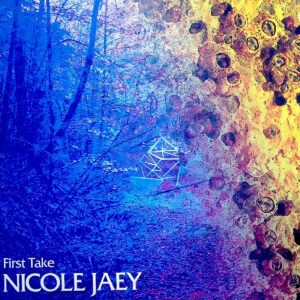 Adding to Nicoles nonconformist approach she released her debut album as a double-EP in a 2CD-package with one EP housing her smooth pophouse-tracks ("First Take Part 1") and the second one ("First Take Part 2") dedicated to heavy bass and beats. But she also doesn't disappoint playing live, be it as a solo-artist or together with a full band, which also includes her colleague in music, Harry Jen. Harry already did the mastering for "First Take" and now this dynamic duo has together produced a full length album in it's own right that is "JAEYN". And going from the first release to the next, we can clearly see even more subtlety, nonconformism and actual relevance in terms of new ways in electronic pop music: ten tracks, some in radically different versions form up a lovingly crafted journey from house over soul to dubstep, r'n'b, groove and piano-heavy atmospheric ballads with both of them on vocals.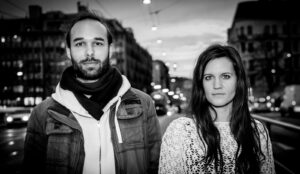 It's not so easy to point out one special track although i confess that "Ritual Fusion" is my favourite and i feel honoured to be commissioned to work on a remix for this wonderful song, hopefully soon to be finished and released. Nicole Jaey proves once again to be one of the most promising and relevant new voices and producers hailing from Austria and i can only recommend to keep your eyes and ears peeled for her versatile, unique and just plain charming style. Please enjoy!
Yours sincerely,
Mikka
Credits:
album artwork "Jaeyn" by nita, artist picture by Patrick Teubl