Sarah McCoy – Blood Siren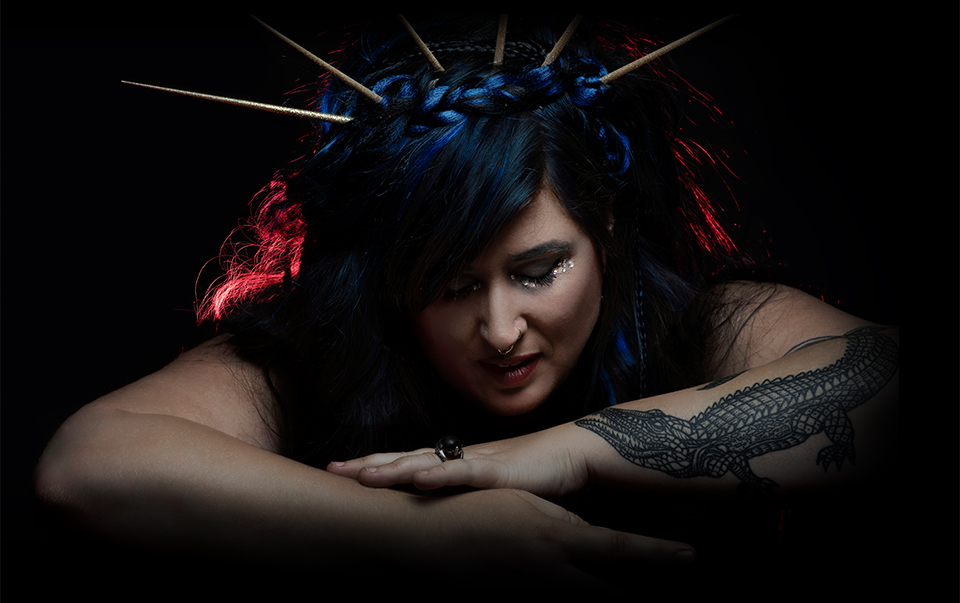 (this text is taken from www.sarahmccoymusic.com)
Sarah McCoy spent a good deal of her twenties playing piano and singing in fly-ridden, hotter-than-hell New Orleans dives – places whose chaos matched the On the Road life she'd been living since the age of twenty. Now, at 33, she carries on a tradition perfected by Tom Waits, Amy Winehouse, Leon Russell, and Nina Simone, who turned the wreckage of embattled lives into poetry.
Blood Siren, her major-label debut, captures Sarah's haunted moan, a sound that both chills and touches the heart. The songs, which she wrote, are as intimate and unguarded as diary entries. "I don't like who I am / Who I've been / Or who I'll be … Dear mamma, there's no one left but you to pray / You to pray for me." Her lyrics, according to music journalist Brett Milano, "are a survivor's testimony, full of references to dashed hopes and lost friendships and delivered with gritty determination." At times her imagery is as lush and vivid as William Faulkner's: "It was the breath of sweet olive trees / Steeped through summer's heat / As they heave their breath into the street / And dangle from the feet of bees."
Producers Chilly Gonzales and Renaud Letang create a stark midnight atmosphere. There's Sarah on piano and guitar, touches of cello and celesta, some electronic sounds, and plenty of silence, along with a voice that sounds just as it does when she's alone in her room. All this rawness is a world away from the Auto-Tuned, robotic gloss of contemporary pop.
But that's not what Sarah is about. She was born in Pine Plains, New York – population 2,473 at last count – to a "laicized [defrocked] nun, poet, and teacher," as she puts it, and a veteran in fragile health. When Sarah was a child, the family moved to the warmer climate of Charleston, South Carolina. Her parents promised her "alligators and coconuts", and for her childhood years Sarah enjoyed living near the beach. But then she had to face the deaths of both her father and grandmother, just a few days apart.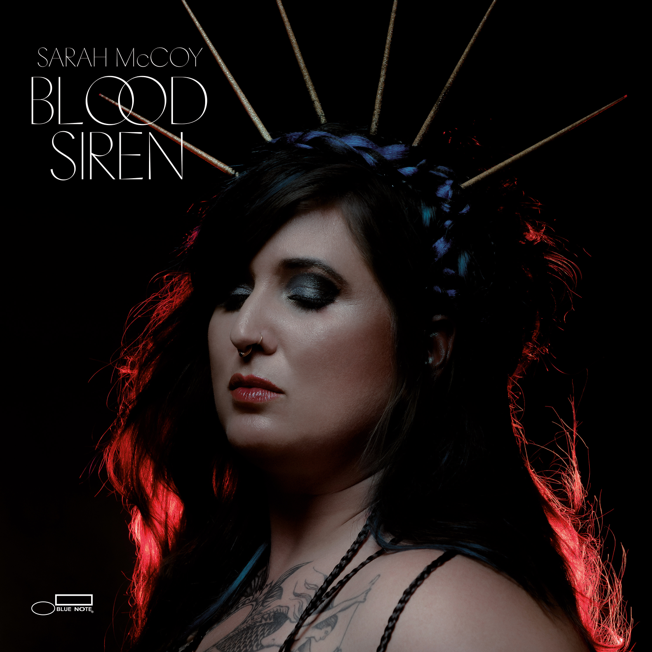 Her salvation was a piano, previously owned by the late wife of "a kind drifter friend of the family." Sarah studied classical music, then began writing songs that reflected her dark and somber state of mind. In her late teens, she says, "I discovered I could sing while trying to keep myself awake behind the wheel." Teenage Sarah was an ornery, introverted oddball who dressed in black and warred constantly with her mother ("Lord love her, I was no easy child"). Breakups with her boyfriend and best friend made her all the more desperate to leave Charleston – "to chase the dead dreams of the sixties and run from my own stark realities. I just NEEDED to see what else there was."
Sarah hitchhiked to California. Armed with a guitar, she began busking in San Diego, singing the ultimate nomad's song, "Me & Bobby McGee." During a stretch of couch-surfing and squatting in abandoned buildings, Sarah proceeded to Monterey, where she settled for four years. There she did more busking on the streets; played piano in a bar "in exchange for quesadillas"; worked other survival jobs; lived in vans; and made an album that disappeared. Today, she doesn't look back with much pride at who she'd become at that point of time. More than anything, a "poisonous relationship," as she calls it, had infected her behavior towards almost everyone who cared about her. One day, at her lowest, she met guitarist Salvatore Geloso, who was passing through town. "After spending an afternoon of receiving pure spiritual revival from his music and words," says Sarah, "Sal told me that, should I ever want to find him, I should come to New Orleans."
In February 2011, she and her best friend, Alyssa Potter, a glockenspiel player, made the trip to New Orleans, with a car Sarah had bought from one of her road sisters for 500 bucks. Sarah found Sal, and also found refuge. "One of the many things that made New Orleans feel like home to me was that everyone is a little busted. You're never the biggest nut walking down the street. There's always someone crazier or more broken, which creates a lot of sympathy in this "land of misfit toys."
She busked with Alyssa and also played in any joint that would have her, "even if I ended up in an empty bar singing to three drunks for two hours. In the summer, I'd shake flies off of my face between songs as my fingers slipped in puddles of sweat on the piano keys and my shoes stuck to the sugary whiskey spills on the floor." In time the Spotted Cat Music Club, near the French Quarter, hired her to play two days a week around the cocktail hour. It was there that Sarah began to awkwardly find her way. "I played anything I wrote, creepy or cheesy, and a few badly done covers," she explains.
She formed a backup band, the Oopsie Daisies, whose members came and went. A bassist, Alvin (Dizzy) Rucker, played "a large Tupperware tub with a mop handle and a single bass string." Alyssa played glockenspiel, Sal guitar. "I performed for a long time without a microphone; I sang into a bucket for a while," says Sarah. "New Orleans is so rich with emotionally charged, ambient sound that that alone changed how and what I wanted to play. My music became increasingly moody and dark there just from how I felt while listening to water churn under barges, for example." If that wasn't enough to get people's attention, she would lie on the stage, raise her legs in the air, and have Alyssa climb atop her feet and keep playing.
In 2013, French film director Bruno Moynie, who is now Sarah's manager, discovered her at the Spotted Cat and enthusiastically not only shot a film documentary on her, but also arranged a concert tour of France. In January 2014, OffBeat, the New Orleans music magazine, held its annual Best of the Beat Awards; Sarah was nominated as Best Emerging Artist. Other categories included Cyril Neville (of the Neville Brothers), Jon Batiste, Jason Marsalis, and Tab Benoit. "I didn't even care that I didn't win," she now says. "I did my couple of songs, then I was off getting a plane for France. How great was that?" Back and forth she went for the next three years.
In April 2017, Sarah opened in Paris for British singer-songwriter Jarvis Cocker and Chilly Gonzales, the Grammy-winning producer and experimental pop-classical pianist, who were launching their mutual Deutsche Grammophon album, Room 29. Says Sarah: "Lord only knows what one thinks when witnessing a fanged serpent woman in a Baroque ballroom yowling from a piano while a white-eyed pixie ghost holds a mirror to her reptilian face. Nevertheless, Chilly Gonzales invited me to do a test recording the following afternoon with his producer friend, Renaud Letang." Iranian and Paris-based, Letang is the architect of recordings by artists from all over the globe: Feist, Manu Chao, Seu Jorge, Jane Birkin, Jamie Lidell.
That October, Sarah moved to Paris. In February 2018, she, Gonzales, and Letang recorded Blood Siren. The album is full of striking details. On "Someday" and "Mamma's Song," Sarah's playing takes on an eerie toy-piano sound that underlines the songs' childlike despair. "The Death of a Blackbird," a piano solo, is the sound of loneliness; it bespeaks her early classical training. "I started writing it in art school at fourteen. It was about watching my dad getting sicker and sicker. It's gained a lot of meaning for me, too, over the years, because it seems I always added to it when I was in pain."
"Devil's Prospects" is a tale of New Orleans voodoo; it reeks of gin and dank, clammy night air. "That's Renaud, Chilly, and myself clapping," explains Sarah. "I have those clunky white dock Martins I wore all winter, so those are the stomps. Afterwards we had Vincent [Taurelle, who plays modular synthesizer] come in and electrify all of it to really kick ass." In "Fearless" she's the wanderer who is ready for anything, even death ("I will ride the dark horse that I call fate/Into the very last sunset"). The track, she says, is "sprinkled with Renaud's signature electrical magic" to give it an added chill.
After so many years of living on the edge, Sarah is on friendly terms now with the dark, intense persona who appears in the elegant artwork of Blood Siren. "I'd like to let people know that the monster in them exists in other people as well."