Slow Club – Complete Surrender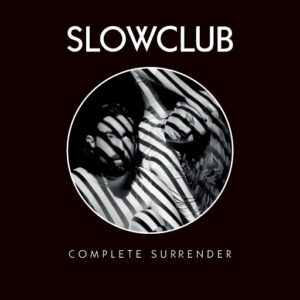 As much as we like abstract electronic soundscapes, we always also had a strong weakness for well-crafted pop-music. "Complete Surrender" is the third album by Sheffield-based duo Slowclub and although the music is often filed under folk rock, we beg to differ. The charming and multilayered pop of Slowclub has so much more to offer – starting from the sweet melodies and the simple structures of the songs, which tend to stick to your ears for days, the production is flawless, multi-layered and lovingly detailed but without being intrusively showy about itself.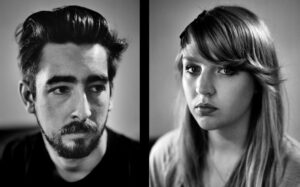 The tunes sometimes swing out enthusiastically only to break down to contemplative and tender moments – as is the voice of singer Rebecca Taylor, who also enrichens the music even more with her rich lyrics about love and loss. The album breathes a bit of a 1960ies-spirit, but with a very modern twist. Again, this is an album which would climb the top-slots of every sales charts in a better world.
listen to the album's title track here:
Your sincerely,
Mikka