Tank and The Bangas – Green Balloon
Now this is fun. Tank and The Bangas from New Orleans are a five-piece led by singer and poet Tarriona "Tank" Ball and she says that they can't be put in a box. They sure can't be with their funky blend of fiery soul, deft hip-hop, deep-groove R&B and subtle jazz, which they stir into a rare mixture that shimmers with delight and creates a distintive feel of its own.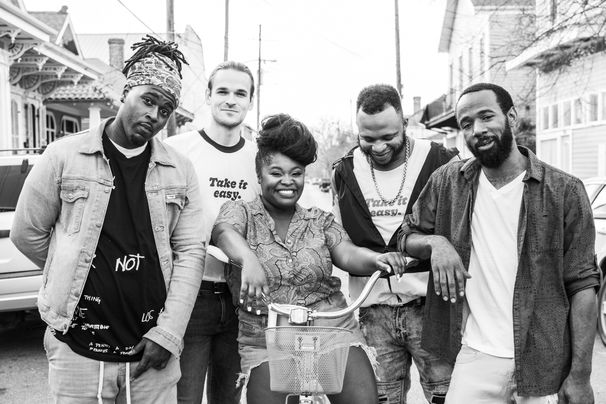 Already their second album, "Green Balloon" comes as a relase by the prestigious Verve Music Label and hosts well almost every influence from the rich musical history of their home town of New Orleans. "Green Balloon" is great fun and a wild and entertaining ride.