Tank And The Bangas – Red Balloon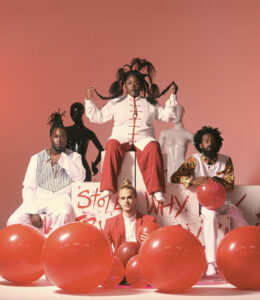 "Tank and the Bangas string together grooves from funk, hip-hop, rock and gospel; serious storytelling, self-empowerment exhortations and dance instructions. Share the band's exuberant stream of consciousness." so say the New York Times and we glady join in on the recommendation. We joined the party with "Green Balloon" in 2019 and made it one of our albums of the months – but already with their debut album "Think Tank" in 2013 the did deliver a solid package of ahem bangers, touching soul and blues from a steady grounding in hiphop. And to say the least, with a very unique style. With "Red Balloon" now out after some lengthy covid- and touring-related productions stretches, we are very happy. This is a wonderful album, not only for the emerging summer. "Red Balloon" not only features the bands' trademark fusion of hiphop with blues, soul and funk, now also the various decades of their influences show – take some nineties here, some seventies there and sprinkle a tiny but of eighties somewhere on top.
From the band: "Red Balloon is coming straight for your heart and your neck. It's going to make you bop and think and love, hopefully, and even love people that look different."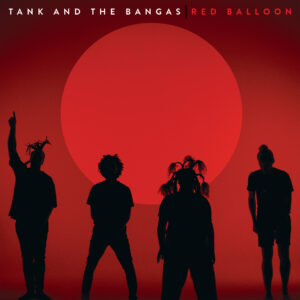 Predominantly produced by Tank and the Bangas, the album was recorded at Bangaville Studios in New Orleans and Revival Studios in Los Angeles. It also includes contributions from Alex Isley, Masego, Questlove, Lalah Hathaway, Big Freedia, Jacob Collier, Trombone Shorty, Jamison Ross, The Hamiltones, Georgia Anne Muldrow and Wayne Brady.
For sure soon to be a household name, we proudly present you a new album of the month we are very fond of.