Various Artists – Blue Note Re:Imagined II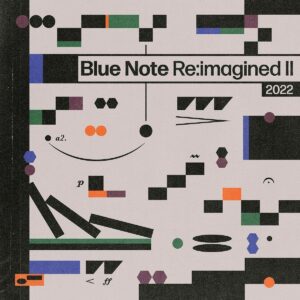 Jazz remixes are so last century and maybe that's a good thing. But if you have a wonderful and vast catalogue of music at your disposal, what do you do to ehrrm exploit it? And maybe promote some young artists along the way as well? For now it's re-imagined, what could also have been called covered but that just doesn't sound sexy enough, possibly maybe. But enough with the taunting, we really loved "Blue Note Re:Imagined" from 2020 with its creative abundance and glittering appreciation of milestones from the Blue Note catalogue by hot young jazz acts from the UK. Now it's time for part two and the project returns with a new collection of fresh takes on music from the labels vaults, recorded by an also very fresh and able line-up of rising stars from the UKs jazz, soul, and R&B scene. "Blue Note Re:imagined II" once again infuses the spirit of the new UK jazz generation into the legendary label's iconic catalog, balancing the genre's tradition with its future and reflecting the melting pot of talent and diversity within the current scene.
The Re:Imagined series taps into a burgeoning UK jazz scene that has found global popularity over the last decade. The second volume boasts a diverse cast of artists including Yazz Ahmed, Conor Albert, Parthenope, Swindle, Nubiyan Twist, Ego Ella May, Oscar Jerome & Oscar #Worldpeace, Daniel Casimir, Theon Cross, Maya Delilah, Kay Young, Venna & Marco, Reuben James, Binker Golding, Cherise, and Franc Moody. The album presents new interpretations of Blue Note tracks by Donald Byrd, Chick Corea, Grant Green, Chico Hamilton, Bobbi Humphrey, Norah Jones, Joe Lovano, Thelonious Monk, Marlena Shaw, and Wayne Shorter.
"For more than eight decades the artists of Blue Note Records have continually pushed the envelope of contemporary music," said Blue Note President Don Was. "Blue Note Re:imagined II once again honors that legacy by letting the UK's most creative young artists reinvent the treasures of the Blue Note catalog through their own lens."