Various Artists – re:works
Founded in 1929, the british record label Decca governs an impressive catalogue of over 40.000 releases ranging from pop to classical music. While Deccas' pop music branch never really greatly differed from their competitors with an artist roster ranging from more or less standard rock, pop and country over to novelty acts such as Father Abraham & The Smurfs, Decca Classic, the outlet for classical music, gained high reputation with several highly acclaimed landmark releases, most of them created by composers of the 20th century such as John Cage, Iannis Xenakis, David Bedford and many more.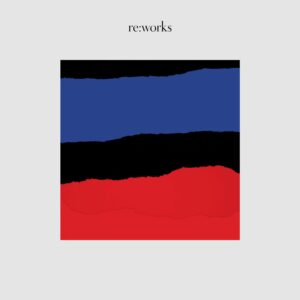 With "re:works", Decca embarks on another aural endeavour, namely having some pieces of classical music being reworked by artist known for their expertise in electronic music. Contrary to Deutsche Grammophon, who, in a similar vein, released electronic workovers of whole symphonies with full albums dedicated to an artist reinterpreting another artists work, Decca focuses on thirteen short pieces of original classical music being redone by thirteen producers across one album. Among the original composers we find Grieg, Rachmaninov, Bach, Satie, Debussy, Fauré, Reich, Sakamoto, Holst and Schubert while the redoers are Kate Simko, Ulrich Schnauss, Henrik Schwarz, Mr. Scruff, Martin Buttrich, Faultline and others.
As the borders between classical music (especially the contemporary variety) and advanced electronic music tend to blur even more over time, this album marks an interesting step in the intertwining of those two musical relatives due to the addition of remixing short pieces which isn't actually something new – hence the deliriously fantastic Philip Glass orchestral remix of Aphex Twins "Icct Hedral" recorded in 1995 – but collecting an album of such pieces definitely is.
"re:works" definitely is a bold piece of work, obviously dedicated to the music connaisseur who doesn't care for boundaries and is keen to explore new aural territories. Given these attributes and an open mind as well as accordingly tuned ears, this album will be highly rewarding to everyone who cares to listen attentively.
Yours sincerely,
Mikka
the full tracklist
01. Grieg: Peer Gynt (Death Of Aase) (Solomon Grey's Paradise Lost Rework)
02. Bach: Air On G String (Wolfgang Voigt Ambient Rework)
03. Bach: Prelude And Fugue In C (Ulrich Schnauss Rework)
04. Fauré: Requiem (Sanctus) (Extended Faultline Rework)
05. Satie: Gnossienne No.1 (Starkey Remix)
06. Beethoven: Moonlight Sonata (Sébastien Tellier Rework)
07. Debussy: String Quartet (Assez Vif Et Bien Rythmé) (Henrik Schwarz Rework)
08. Reich: Six Pianos (Mr Scruff Extended Rework)
09. Schubert: Schwanengesang (Standchen) (Kate Simko & London Electronic Orchestra Remix)
10. Satie: 4 Préludes Flasques (Fort Romeau Rework)
11. Holst: The Planets (Neptune) (Thomas Gandey's Extended Cosmix Rework)
12. Bartók: Hungarian Sketches (Bear Melody) (Brigante Rework)
13. Satie: Gnossienne No.4 (Martin Buttrich Extended Remix)
14. Bach: Air On A G String (Wolfgang Voigt Wasserman Rework)
15. Sakamoto: Merry Christmas Mr. Lawrence (Francesco Tristano Rework)
16. Reich: Drumming [Drumming] (Patrice Baumel Rework)
17. Rachmaninov: Vespers "Bogoroditse Devo" (All-Night Vigil) (Alberto Bof Rework)