Various Artists – Transmissions From Total Refreshment Centre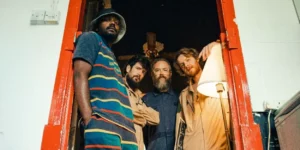 Since 2012, the Total Refreshment Centre has been one of London's premier music and cultural hubs, with numerous musicians and artists using the space to meet, collaborate, create – and play gigs, until the city council gave in to noise complaints of the neighbours and shut down the live part of the TRC. The club had hosted an impressive line-up of bands including Sons of Kemet, The Comet Is Coming, Snapped Ankles, Makaya Mcraven, and many more. Now, on the compilation "Transmissions From Total Refreshment Centre", some of the music from the creative melting pot environment is assembled – a lively, eclectic mixture of new jazz, hip hop, electro, dub, soul, and funk, with many nods to Blue Note's rejuvenation era of the early 1990s, featuring acts such as Jazzmatazz and US3."
Although having never visited the TRC, "Transmissions From Total Refreshment Centre" comes across as a vivid collection of music that captures energy and spirit of a vibrant community. The album showcases a diverse array of talent and styles, with each track offering a unique and captivating experience. Intriguing compositions meet exceptional musicianship in a rich environment of lush creativity.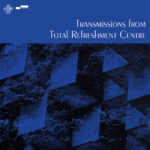 "Transmissions …" showcases the different, yet closely related musical genres that represent the style of this creative hub. It's a very refreshing listening experience, wrapping innovative jazz, hip hop, electronics, dub, soul, and funk into a tightly wound package. This album is the perfect soundtrack for these strange warm days in the middle of the winter, providing a rare burst of energy and creativity.
Overall, "Transmissions From Total Refreshment Centre" is recommended listen for people who love of innovative and accessible genre-bending music that's rooted in jazz.
Take care & enjoy,
Mikka