Harz Debut Album – first look & listen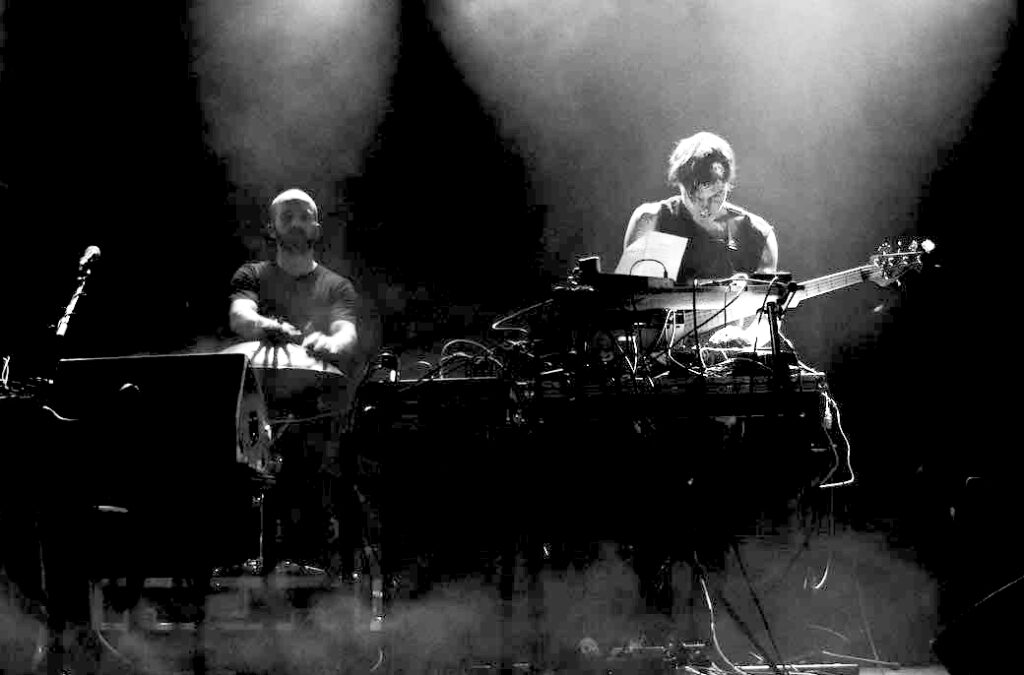 Harz is the aural love child of Berd Ammann and Niklas Satanik from western Austria. Founded in 2017 by the studied musicians they began to create soundscapes based on rhythmic patterns, using bass, synth, zither, hang and various percussions. Meditative as well as danceable, Harz' music evokes inbetween-states of flux within the listeners mind, dulling the senses for outerworldy influences and stimulating the inner cinematic theatre.
Harz, or resin in english, is the amber blood of the tree. It sticks and flows and exudes a sweet intoxicating smell that soothes the mind and stays in the memory. Harz as a band is electronic beats merged with the shimmering sound of the Hang and other melodic percussions from all over the world with driving lines from bass and synths. Harz, the band, is a live event – everything is created and happening on the spot: loops, effects and interaction. Some of those ethereal soundscapes have now been frozen in time for "Kontinuum", the debut album of HARZ.
We are proud to have the opportunity to release "Kontinuum" later this year on vinyl, CD, download and streaming platforms. Here's a first look at some of the tracks: