Mikka Blank & Sanna-Pirita – Camaro *new single out now*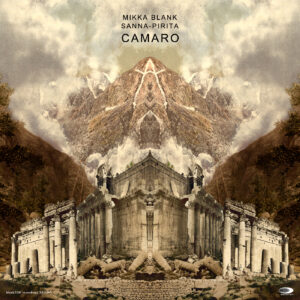 The first regular single off the album "Interzone Reaktor" is out now – and it not only comes with the original version but also with a fantastic techno-style remix by our old buddy Cay Taylan! Who would have thought that this avid explorer of various styles would have such a compelling dubtech-attitude with massive floorfiller-attitude to his production!? Well we're surprised in a very, very good way. Also don't forget the dub-version by yours truly which completes the package.
You can buy the download with all three tracks directly from us here or if you prefer itunes, click here.
€ 3.00Add to cart


Another premiere is the first video produced by yours truly – using various found footage plus some shots and stills from Juhana Lampinen, i hope you enjoy the ride:

and this is the wonderful remix by Cay Taylan, please enjoy!

The previews for all 3 tracks:
(Original)

(Cay Taylan Remix)

(Dub)
as always – yours sincerely,
Mikka