Mikka Blank – The Interzone Reacts – ALBUM OUT NOW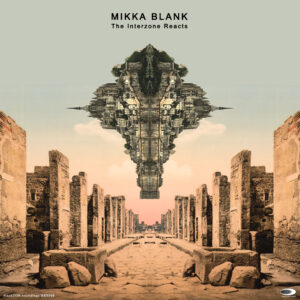 BRR008W 12track download (incl. 2 bonus tracks)


€ 10.00Add to cart


BRR008C limited edition CD with 4 page booklet


€ 10.00Add to cart
"The Interzone Reacts" is a collection of remixes, alternative versions and new tracks that were produced in the aftermath of the release of the album Interzone Reaktor. I'm quite proud to have gathered such a wonderful and illustrious band of likeminded artists for my modest cause and want to cordially thank everyone involved. If you are not familiar with the work of the brilliant ladies and gentlemen taking part in this piece of work, please check out their websites via the links given in the tracklist below. But first, here's a small trailer showcasing the whole album in a short preview:
the tracks:
Solaris (TinyType Remix)
Camaro feat. Sanna-Pirita (Cay Taylan Remix)
On A Mission feat. Mista Chatman  (Mission Accomplished Version)
Red Halo (Evren Da Conceicao Remix)
Interzone Reaktor  feat. Sanna-Pirita (Live at Point Blank Ranch)
Phantom Island (Cay Taylan Remix)
Ritual Fusion (Nicole Jaey & Harry Jen remixed by Mikka Blank)
Camaro (Petronella van der Alser Dub Edit)
Hole Dig Ocean (Mikka Blank vs Koenigleopold)
On A Mission feat. Mista Chatman  (Alec Bronski Remix)
Argos feat. Sanna-Pirita (100 Eyes Remix by Turista)*
Back To Mali (Part 1)*
*Webshop Bonus Tracks
please enjoy, thank you!
yours sincerly,
Mikka