Nicole Jaey & Harry Jen – Ritual Fusion (Mikka Blank Remix)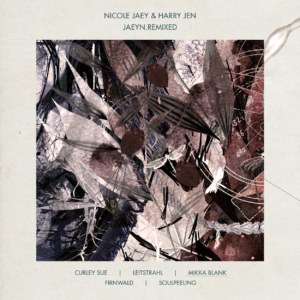 We already talked at length about the wonderful album "JAEYN" by the Vienna-based producers Nicole Jaey & Harry Jen. And now – tataa – here are the remixes! The best part about this for you is – this is a free download EP, so please indulge yourself in variations created by Leitstrahl, Soulpeeling, Firnwald, Curly Sue and yours truly.
You can download the Mikka Blank Remix directly from the box below or go to Bandcamp for the full EP:
[soundcloud url="https://api.soundcloud.com/tracks/203438616″ params="auto_play=false&hide_related=false&show_comments=true&show_user=true&show_reposts=false&visual=true" width="100%" height="450″ iframe="true" /]

Please enjoy!
Yours sincerly,
Mikka