The Fast Forwards – remixed by The Kung Fu Divas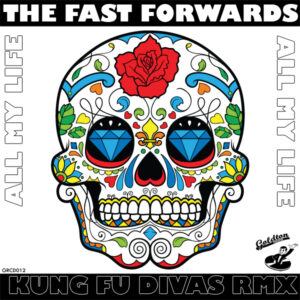 the first in a row of remixes we have done lately – this one for swedish indie-rockers The Fast Forwards. unfortunately, during the time we made the remix, the band decided to split. this has nothing to do with the remix, i promise …
although it's a shame they did part, it's also a bit nice to have their last release being their first remix – and this remix done by The Kung Fu Divas.
"All My Life" has been transformed into a sublty stomping (yeah), moody and techy anthem for the sophisticated dancefloor complete with bells, handclaps and bassline that would saw effortlessly through large buildings, grounded on an elektrofied beat straight outta brooklyn.
so please enjoy this accidentally farewell.
[soundcloud url="http://api.soundcloud.com/tracks/41857084″ iframe="true" /]
buy here:
http://www.beatport.com/release/all-my-life-kung-fu-divas-remix/892794
http://www.musicload.at/the-fast-forwards/all-my-life-kung-fu-divas-remix/musik/single/12614394_4
http://www.juno.co.uk/products/all-my-life/1943205-02/
itunes – pls be patient for a few days …